Service Information
Maya Cable

In service

Maya Ropeway

In service

Rokko-Arima Ropeway

In service


2020.12.23

2020.12.08

2018.04.10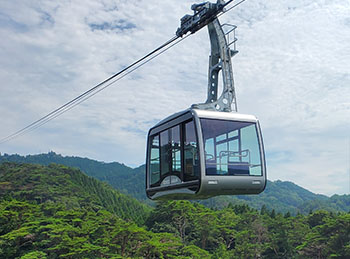 Take flight with us. All of nature's beauty at your feet!
From the Rokko Arima Ropeway, which connects the top of Mt. Rokko with Arima Onsen in about 12 minutes, passengers can enjoy close-up views of the dynamic beauty of Mt. Rokko, where nature's expressions change as the seasons turn.
New gondolas will commence operation on March 20, 2020. The magnificent natural beauty of Mt. Rokko is now even more thrilling viewed through expansive glass windows.
Enjoy views you'll see nowhere else!