Service Information
Maya Cable

In service

Maya Ropeway

In service

Rokko-Arima Ropeway

In service


2018.04.10

2017.12.25

2017.07.18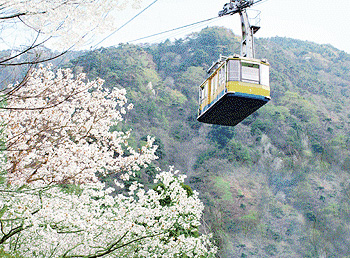 Enjoy nature's bounty from the sky!
The Rokko-Arima Ropeway allows passengers to travel between the Mt. Rokko mountaintop area and the Arima Onsen hot springs via a 12 minute ride. Visitors can enjoy the dynamic natural sights, as the scenery drastically changes throughout the four seasons.
We highly encourage all visitors to ride the ropeway if even just to enjoy the one-of-a-kind view.